– SEA CONFERENCE –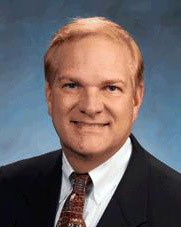 First SEA Conference of 2009 a great success!
SEA held its first conference of 2009 on March 10 and 11, 2009 at the Hyatt Regency in Irvine, California. The conference was chaired by Parker Aerospace and sponsored by Mitsui Seiki. Keynote speaker Joel H. Benkie, Vice President of Operations for Parker Aerospace spoke about the pursuit of supply chain excellence and William H. Alderman, Founder and President of Alderman & Company Capital spoke about achieving financial excellence. The session also included a lineup of supplier speakers and panelists who delivered a very timely message to the audience. To access copies of the presentations, click here. CLICK HERE
Michael G. Beason, SEA's Founder wrote an article based on one of the keynote presentations:
"Inventory Turns = Cash Flow"
by Michael G. Beason
Nothing can render a business helpless so fast as a cash flow problem. Not enough cash puts your company in a position of negotiating good relations with your suppliers who also have cash flow problems. Not a good place to be.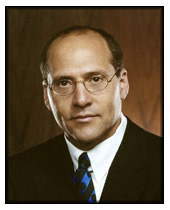 So it was no great surprise during these times of economic challenges that our keynote speaker for the recent SEA March CEO Conference was advisory board member, William Alderman, an expert in what makes companies work financially and what makes them worth more.
When faced with the issue of cash flow many people think of eliminating fixed assets – including people. But the elimination of these assets often limits the company's capacity to take on more business and makes them less attractive to their customers. Even worse, it often slows production and makes cash flow worse instead of better. But if you can't reduce plants, equipment and people to improve cash flow, what can you do? In order to understand the true nature of cash in a business you have to understand where the greatest cash accumulations are – the place where by far the biggest dollars amounts are sitting almost unnoticed. Work in Process or "WIP" can hold amazing amounts of money. From the time a piece of raw material is moved from the stockroom to the production floor, this WIP represents cash that is tied up until the product is shipped to the customer and the customer has paid.
Experts tell us that inventory such as WIP, costs us 18-20% per year in carrying costs. So a million dollars in average inventory costs us $200,000 each year. But even worse, if it takes 3 months to finally ship and get paid, then the $1M is cash that's tied up until we get paid.
Take this and add Raw Materials – everything we have in our incoming stockroom that we also pay 18-20% on and we have a fairly significant pool of cash that we can't get our hands on.

Thinking about this for a while you begin to recognize several things:
This could be the largest single pool of cash in your business
You can't get your hands on it to use it
If you could speed up your production process it would speed up a lot of cash
This is the point of a lean enterprise. In a lean enterprise, some or all of these things are true:
Setup or changeover times are reduced to minimum allowing effective movement of very small quantities (or quantity one) through the production process
Bottlenecks are eliminated and workflow is timed to the greatest constraint so that work does not pile up and there is no excess inventory anywhere in the system including the feed lines from suppliers
Each workstation "pulls" from the one before it
Work areas are combined into "cells" where machines and workstations are arranged for maximum efficiency and fastest flow through of work
Workers know how to implement "standard work" in any work area and new processes are brought to standard work in a very short amount of time minimizing variation and cost
Senior leadership actively reviews and supports each workstation/cell and is active in changing the culture of the organization
The focus for SEA implementation is inventory turns. We know that inventory turns is the indicator of materials velocity.

One supplier who is currently approaching 12 inventory turns reported that he could ship product to this customer and often collect before his payment was due to this supplier for materials. Another supplier who reported 43 inventory turns says that he can process changes from the customer and begin shipping new product the next day after the change is requested. Suppliers that have implemented the SEA LES over the past 6 years have consistently improved inventory turns and are much better able to face current economic challenges.
Most prime and tier one contractors are busy implementing production systems that operate at 45-60 inventory turns. It is highly unlikely that companies operating at 2-6 turns, as is the case in most of the aerospace industry, will be able to meet new requirements and be profitable.
And if that wasn't enough, improving cash flow has a dramatic effect on company value. Perhaps you're not thinking about selling your business today, but if you could foresee a day in the future where you might, keeping your eye on your "IRR" – Internal Rate of Return – will tell you that improving inventory turns and cashflow can significantly increase company value.


The Power of SEA
by Michael G. Beason
SEA suppliers talk about three things that bring value – Visibility, Performance, and Collaboration.

Visibility – the more you improve the more visible you get.
Performance – the Roadmap is a proven path to increasing sustainable performance.
Collaboration – working with the best suppliers in the industry and prime/tier ones who listen.

But very little has been said about the power of the SEA brand. It is in the best interest of SEA members and especially suppliers to promote the SEA brand and establish its existence as the trademark for the best suppliers in the aerospace, defense, and space industries.

These industries that we generally refer to as "Aerospace" contain some 50,000 sub-tier suppliers who are largely unknown and hard to find, and especially hard to differentiate. Having spoken to thousands of suppliers in the six years of operating SEA, I've come to appreciate how difficult it is to be recognized when you are one of the highest performing suppliers. Of course, some suppliers are "legends in their own minds" and this makes it even harder to separate and distinguish who the best suppliers are.

Customers are used to hearing suppliers brag about their performance. The SEA brand changes all that.

Give the SEA brand your attention – find ways to promote it such as the excellent example of Esterline's badge with the SEA Certified Stage One Supplier logo. Make the SEA brand known throughout the industry.


– 2009 EVENTS –
March 30 – April 3, 2008 - SEA Leader Workshop
Guide your company on the journey to continuous improvement using the Supplier Excellence Alliance (SEA) Lean Enterprise System – the continuous improvement system designed by and for the aerospace and defense industry. In this in-depth, 5-day workshop, you'll gain a full understanding of the SEA Lean Enterprise System (LES), the SEA Roadmap, and how to prepare your company for the SEA Certification. CLICK HERE TO REGISTER

Supplier CEO Conference and Reception September, 8 & 9 2009 SAVE THE DATE!
Event Chair: United Technologies Corporation (UTC) Event Location: Hartford, CT

Defense and Aerospace Awards Conference November 10 & 11 2009 SAVE THE DATE!
Golf Tournament, Reception, Conference and Awards Gala Event Location: Indian Wells, CA
SPONSORSHIP OPPORTUNITIES – CLICK HERE
Aerospace National Registration Program
There is nothing worse than being one of the best suppliers when nobody knows how to find you! SEA is the joint program office for the aerospace and defense supply chain conversion. For six years we've been helping suppliers to accelerate performance improvement and gain increased visibility with their customers. If your company is an aerospace or defense supplier, SEA can accept your registration. Registration is a two-step process.
Answer the SEA email and send in a copy of your last purchase order.
Once SEA has verified your company's status as a supplier for the aerospace and defense industry, we will complete the registration. Once your registration is complete, you will begin to receive correspondence from SEA updating you on information relating to the conversion effort. You will be invited to SEA conferences and provided a 10% discount. You company and contact information will appear on the SEA website and on a SEA directory used by prime and tier one members.

Thank you for helping with the National Registration Drive.
REGISTER NOW
Please forward this registration link to your suppliers!
– NEWSLINE –
2009 SEA Chairman and Officers Elected
During our November Board Meeting, SEA's Founder Michael Beason announced that this is the right time to begin to transition the SEA organization to supplier-led. In January 2009, the SEA Board of Directors elected Brad Hart, CEO of Roberts Tool Company as SEA Chairman and Frank Thompson, Group Vice President of Supply Chain Management for Parker Aerospace as SEA President for 2009. Other officers installed included Bill Hayden, Senior Director, Supplier Performance Management, Honeywell Aerospace, as First Vice President, Randy Fry, President, Photo Etch Company, as Treasurer, and David Blanco, Director, Small Business Group, Supplier Excellence Alliance, as Secretary.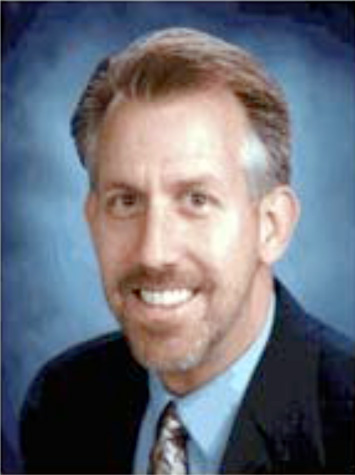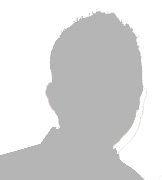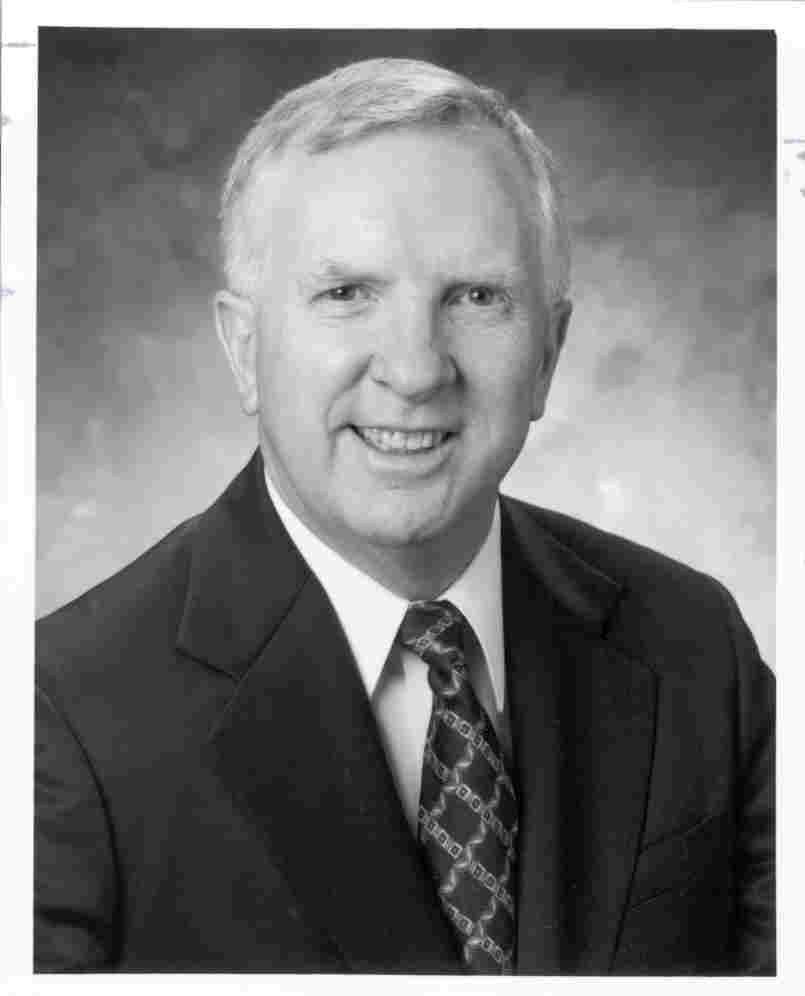 Brad Hart             Frank Thompson                         Bill Hayden                        Randy Fry                          David Blanco
Nominations will be open in April for the 2009 Aerospace and Defense Supply Chain Awards More information email David Blanco at david@seaonline.org
Nominations are open to suppliers whether members of SEA or not. You may nominate your own company. Companies nominated must submit a completed application by the application deadline.
SEA announces its new Supplier Registry CLICK HERE
SEA Suppliers are distinguishing themselves by accelerating their improvement effort. When they first begin as "Members" they are educating themselves in order to choose the best path to SEA Roadmap implementation. Those who have chosen a path begin to invest, and successfully submitting their quarterly report for review by a SEA examiner qualifies them for the "Engaged" status. Those suppliers who continue their efforts achieve SEA Certification Stages 1-3. SEA Certified Suppliers are setting the bar for the Aerospace & Defense Industry.
What's New on the SEA Website?
Miss some important news? Here are the most recent additions to the SEA Website:
Check out our new EVENTS tab where you can access the following information:
CEO Conferences* - for everyone - Suppliers share their success stories and collaborate on integrated supply chain projects
Supplier Site Visits - for non-members - Non-SEA suppliers visit benchmark sites and determine how best to participate in SEA
Process Owner Forums** - for members only - Process Owners study best practices and compare notes on implementation of the SEA LES
Webcasts - for members only - Members learn how to prepare a quarterly report, how to implement the roadmap, and how to prepare for SEA certification.
Benchmark Site Visits - for members only - Members visit benchmark supplier sites and share information
Certification Workshops* - for everyone - Members and Qualified Associates learn to implement the SEA Lean Enterprise System
*fees apply
** subscription required
Other Important Links
SEA 2009 calendar
A detailed introduction to the SEA Roadmap
Information about the SEA Certification
Descriptions about SEA Sponsorship Opportunities
Bio's on all officers and directors
The most up-to-date listing of members and alliance partners


– ABOUT SEA –
Did you know…?
SEA is the non-profit alliance of leading aerospace and defense primes and tier-one contractors and leading sub-tier suppliers dedicated to transforming the U.S. supply chain. SEA helps suppliers improve performance, expand capabilities, and collaborate to produce breakthrough, integrated supply chain solutions.
SEA member companies represented on its board of directors include The Boeing Company, Northrop Grumman Corporation, EADS North America, Esterline Corporation, United Technologies, Inc, Parker Aerospace, Rockwell Collins, Honeywell Aerospace, Hitco Carbon Composites, Dresser-Rand, Roberts Tool Company, Cristek Interconnects, Photo Etch Company, and DRS Technologies.

SEA partners and alliances include Society of Manufacturing Engineers (SME), National Defense Industrial Association (NDIA), International Aerospace Quality Group (IAQG), Society of British Aerospace Companies (SBAC), and California Space Authority.
Contact Information
For further information and answers to your questions about SEA, please contact:
Headquarters: 2062 Business Center Drive, Suite 225, Irvine, CA 92612
SEA Website: http://www.seaonline.org
Main telephone: (949) 476-1144 Ext 339
Executive Director: Mickey Wiebe, Ext 307 mickey@seaonline.org
Director, Operations: Hilda Pacheco-Taylor, Ext 316 hilda@seaonline.org
Director, Small Business:David Blanco Ext 334 david@seaonline.org
Director, Outreach: Kimberly Hawkins Ext 332 Kimberly@seaonline.org