Dear SEA Member - October 23, 2012

This issue of the Chairman's Report is written primarily to our customers and has its focus on the following questions.
What are the basics of supply chain management?
What are the tangibles and intangibles that affect supply chain performance?
What can you do to leverage scarce resources to motivate continuous improvement in your supply chain?
•••
What are the basics of supply chain management?
Best practices for supply chain management are best compiled by consolidating those of a long list of OEMs and Tier Ones. Until just the past few years, OEMs have managed their entire supply chains through "horizontal" relationships with thousands of suppliers. The C17 program for instance may have dealt with as many as 12,000 suppliers. Some programs even more. Until the advent of moving production lines, OEMs placed more value on "control" than on distribution of responsibility. Until the past few years, OEMs still had relatively large forces of "supplier development" people who helped suppliers to implement lean and continuous improvement. All of these practices illustrate a prevailing paradigm of "control" and therefore many best practices were evolved around that idea.

Supplier Measurement – Supplier Scorecards are considered a best practice. What gets measured gets managed. Measuring supplier's performance varies somewhat on specific measures and what weighting each measure has, but generally the industry agrees on (1) on-time delivery (2) quality (3) lead-time (4) service level (5) cost (6) continuous improvement – lean. Most customers utilize a classification system with standards that combine several of the above measures. The classic is "Gold, Silver, Bronze" and Gold level suppliers for instance might be those who consistently achieve 99% on-time delivery, and less than 200 PPM quality. Some classification systems have migrated toward "Grow, Maintain, and Phase Out" to denote the blending of the industry consolidation imperative.

Supplier Certification – Supplier certification is considered a best practice. Most companies make an initial visit to a potential supplier and using a survey/assessment format, score the supplier on a variety of parameters including process maturity, lean, continuous improvement, quality systems, management systems, and more. Most customers have an ongoing schedule of site visit/inspection/audits. Altogether, suppliers who have a wide variety of customers suffer multiple audits every week of the year. AS9100 certification was supposed to combine all this activity but, in fact, AS9100 has not had the impact we had hoped.

Lean Implementation – Supplier lean implementation is considered a best practice. In the earlier days lean implementation was looked at as a supplier activity facilitated by customer lean experts. This led to Kaizen events focused on a particular production process serving that customer. Later teams assigned to perform Kaizens were given an objective to accomplish a certain number each year and this led to force-feeding suppliers with Kaizen events they couldn't refuse. Later we began to realize that many of the issues in the supply chain were integration issues – that is, they were problems arising from lack of coordination and cooperation in the supply chain. Moving production lines made it imperative that suppliers operate more in a "vertical environment" and this gave way to supplier integration strategies like Just-in-Time, Min-Max, Consumption-Based-Ordering, Pull Signals, and more. These later strategies all required customer leadership along with increased cooperation between each supply chain member. Even later lean implementation came to be the supplier's responsibility and supplier development teams were disbanded to signal that suppliers now had the responsibility of lean leadership.

What are the tangibles and intangibles that affect supply chain performance?
Tangibles are things like fairness and accuracy of the supplier management system elements. If a scorecard is inaccurate it costs the supplier new business opportunities and sometimes leads to even more dramatic setbacks. The findings of a supplier certification audit are tangible. Too many poorly-executed supplier management processes can tangibly de-motivate a supplier. As well, poorly integrated requirements or specifications can cause suppliers to fail. These are all tangible impacts.

Intangibles are by definition less tangible in their impact on supply chain performance.

Recognition – psychologists have demonstrated the relationship between recognition and performance. We can't ignore the lack of substantial recognition in our industry. In attempting to secure nominations for "gold-level" industry-leading suppliers, the typical response from the aerospace customers is roughly "we're keeping the bar high" or "we don't want to recognize the supplier because it may negatively impact their will to perform." Most aerospace supply chain executives believe that too much recognition spoils performance while too little enhances the motivation to improve.

Communication – as spans of control increase and supply chains become more vertical, the absence of real business-related communication designed to resolve problems becomes more apparent. Eight out of tem aerospace customers this year state they have cut back supplier conferences in order to conserve capital. The reliance on email, texting, and voicemail for primary communication is having its toll on communication in the supply chain. It's natural to focus on the technical aspects of the job because these have tangible impacts. It's easy to ignore intangibles such as communication because the impacts are less tangible and potential more strategic – longer term.

Fairness and Trust – the perception, more than the reality, of fairness can impact supplier decision-making because it impacts trust in the relationship. If scorecards are inaccurate and almost impossible to appeal and change, fairness is the issue. If audit and inspections are conducted without notice and appear to be looking to "catch someone doing something wrong" this impacts trust and therefore performance. When engineering drawings are slow to arrive and when they arrive they are inaccurate, the organizational response can impact credibility and trust.

What can you do to leverage scarce resources to motivate continuous improvement in your supply chain?
There are certain things that are sure to happen if only because they have already been happening.

Shrinking Resources – the number of supplier development, purchasing, and staff resources will shrink. It's already happening and it will continue because cost reduction to our end customers is essential.

Faster Transactions – as moving production lines expand, the speed of business transactions will increase. It's already happening. It's going to continue.

Higher Problem Frequency – when the speed increases and resource decrease, the number of problems increases and more resources turn to solving problems versus thinking strategically. Most supplier development resources in the field today have been re-assigned to expediting and solving supplier quality problems. Firefighting has become the norm.

Recommendations
These recommendations are going to sound somewhat self-serving but a non-profit supported by volunteer executives has to blow its own horn or nobody else will.

Leverage External Resources – involve suppliers in a cooperative arrangement where they promote and self-fund their own development, establish their own benchmarking program, oversee their own voluntary third party certification, maintain a joint customer-supplier roadmap for management of the continuous improvement process, and more.

Participate in Recognition – participate and support their industry awards program. Ensure that at least 30% of suppliers gain recognition via this awards process. Feed the process with nominations but allow the independent panel of judges decide on finalist and award winners.

Support Conferences and Summits – support joint industry conferences and summits – utilize these as opportunities to communicate by speaking and participation on panel discussions. Be active in discussing common supply chain issues with suppliers.

Participate in Joint Improvement Efforts – actively participate in Kaizen and other joint supply chain activities designed to improve performance across the entire supply chain.

SEA is operated for and directed by suppliers for the benefit of the entire industry and supply chain. SEA Suppliers are asking you to go beyond solutions available within your four walls. SEA Suppliers are asking for your partnership in promoting excellence in the A&D supply chain. We're asking you to do what can't be done by you alone, or your group alone, or your company alone. We are asking you to collaborate and cooperate with SEA because a plan that does not include an industry-wide roadmap, an industry-wide awards system, a measurement and review system, and a voluntary certification system is a flawed solution that can only produce limited results.

Some customers have remarked, "But SEA does not include many of my suppliers." How would you expect your suppliers to join something you're not interested in?

Some customers have asked, "Why SEA? Why not something else?" If you know a plan that has industry-wide collaboration and includes the elements of roadmap, awards, measurement, and certification then please point it out so that SEA can lend its support and partner with that entity.

What is important is not what the vehicle is but that customers and suppliers collaborate in a third party process that serves the entire industry and not just one customer.

Thanks for taking the time to read this. I am happy to get your feedback any time.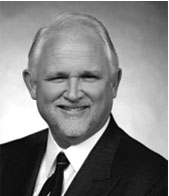 Michael Beason

Chairman, CEO
Supplier Excellence Alliance